Papertrail provides cloud-hosted log management solutions. Integrate with Papertrail to get Split rollout and rollback events in Papertrail. These events can be overlayed with any other log data to quickly detect and correlate application issues with Split changes.
If you are having trouble completing the integration, contact us at support@split.io.
In Papertrail
Log in to your Papertrail account.
Copy the log destination ([host] and [port] information) required for this integration.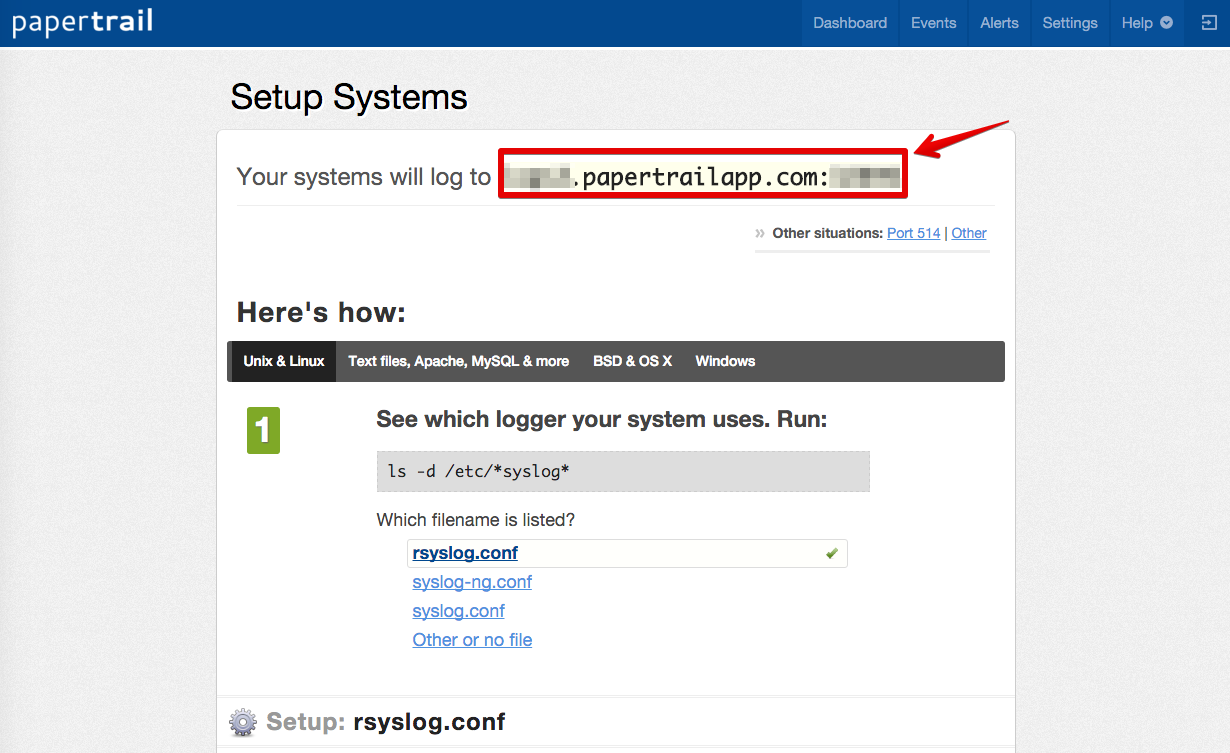 In Split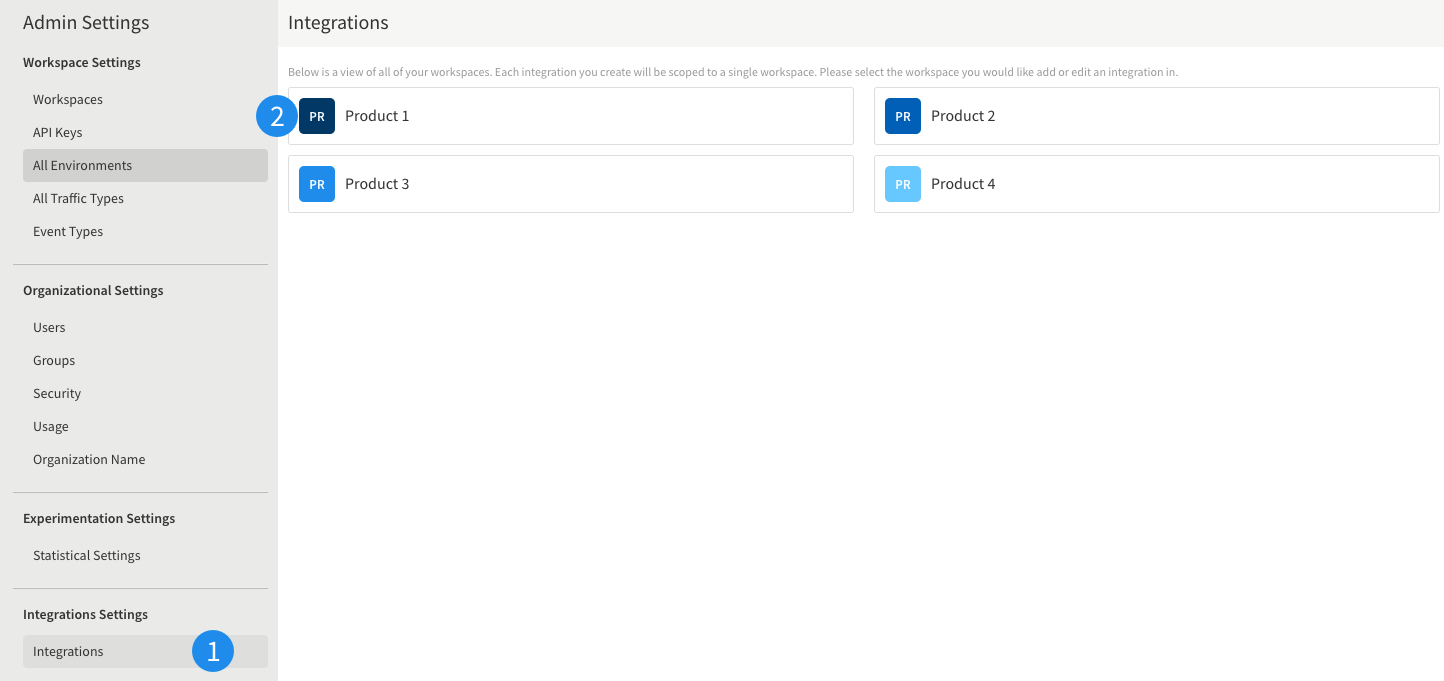 Go to Admin Settings:

Click Integrations
Select your workspace, and navigate to the Marketplace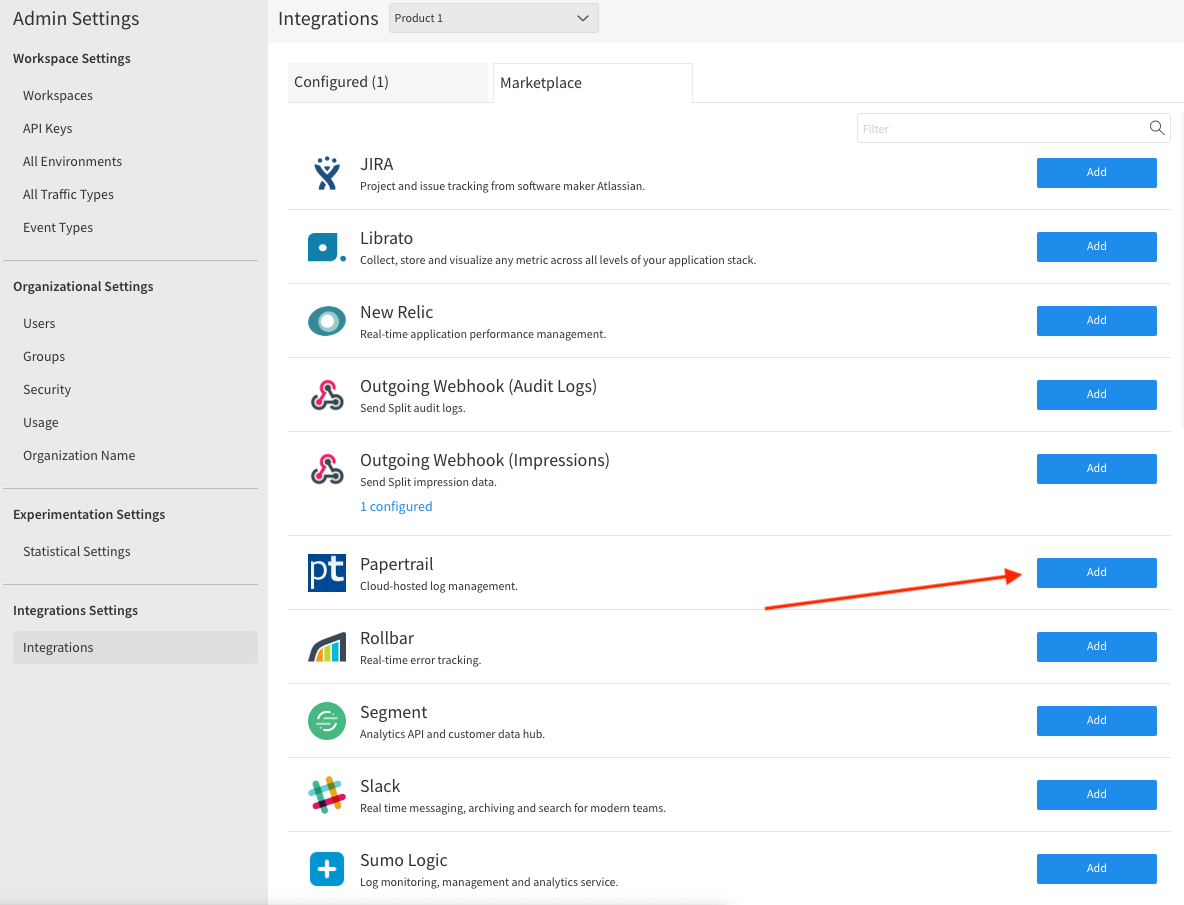 Click Add next to Papertrail.

Paste the Log Destination you copied in step 3.
Click Save.
Split notifications should now be flowing into Papertrail. Of course, please contact support@split.io if you have any issues with this integration.