Sumo Logic provides log monitoring, management, and analytics service. Integrate Split data into Sumo Logic to get rollout and rollback events in Sumo Logic. These events can be overlayed with any other log data to quickly detect and correlate application issues with feature flag changes.
If you are having trouble completing the integration, contact us at support@split.io.
In Sumo Logic
Click Manage and Setup Wizard from the dropdown to set up new streaming data.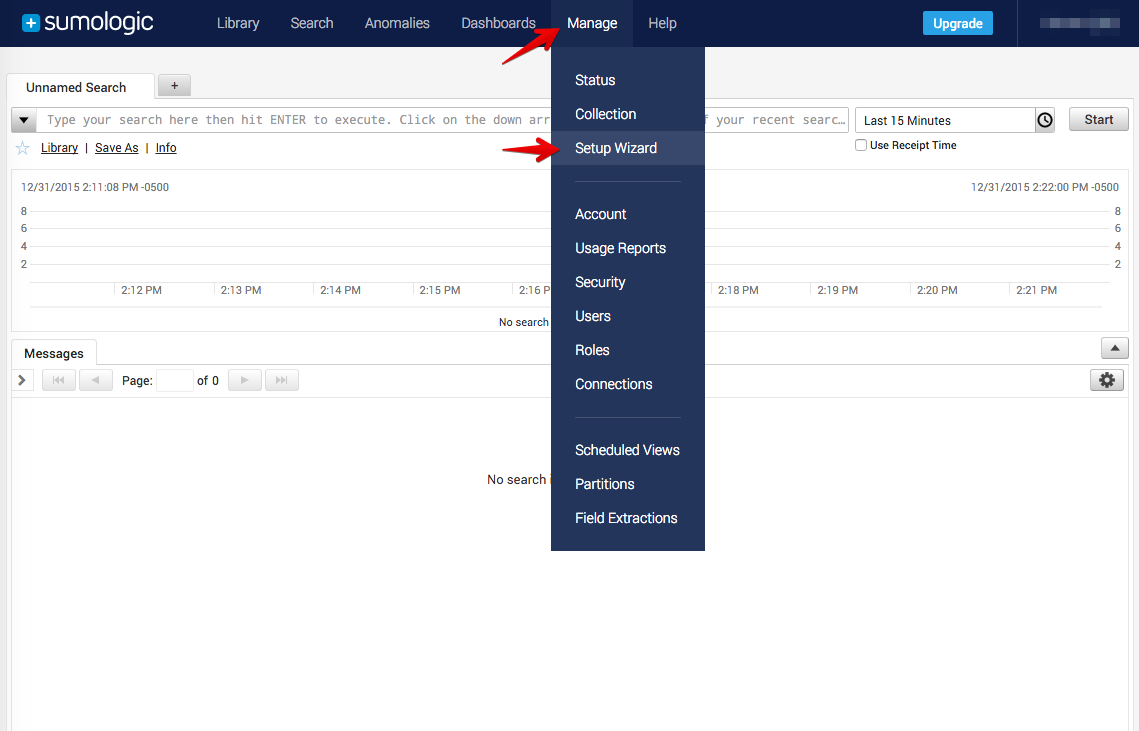 On the Select Data Type page click Your Custom App.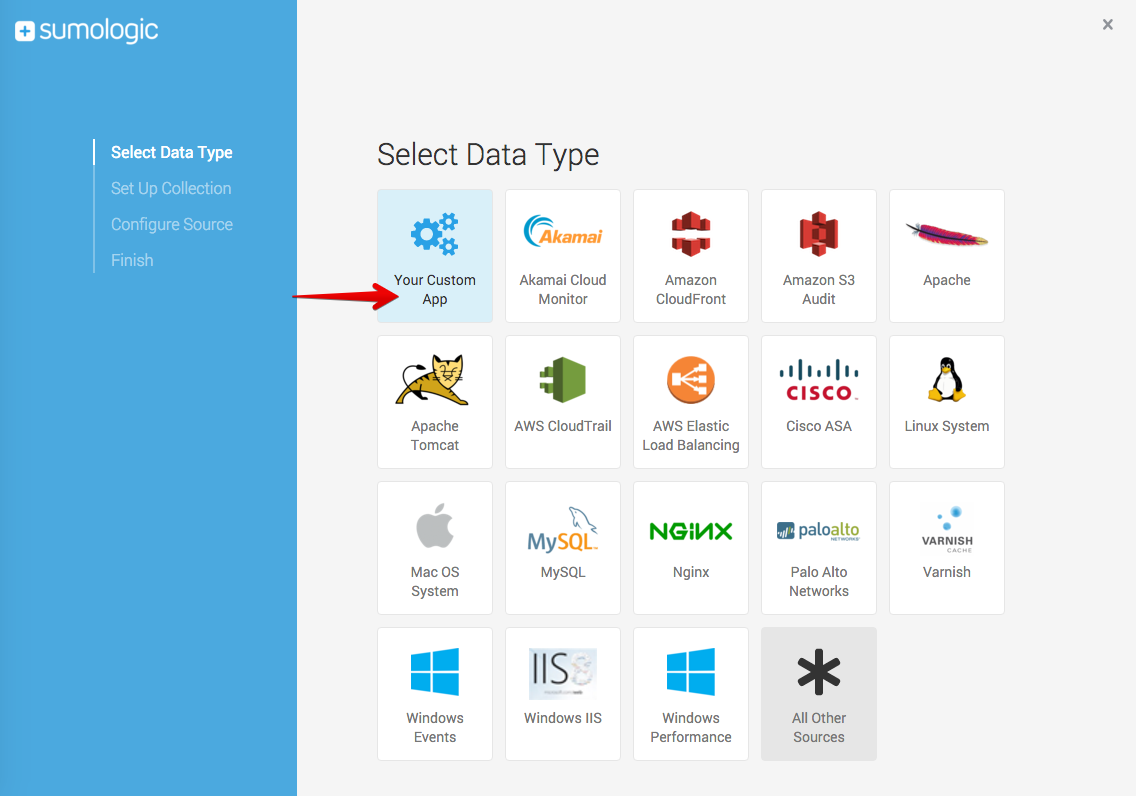 On the Set Up Collection page click HTTP Source.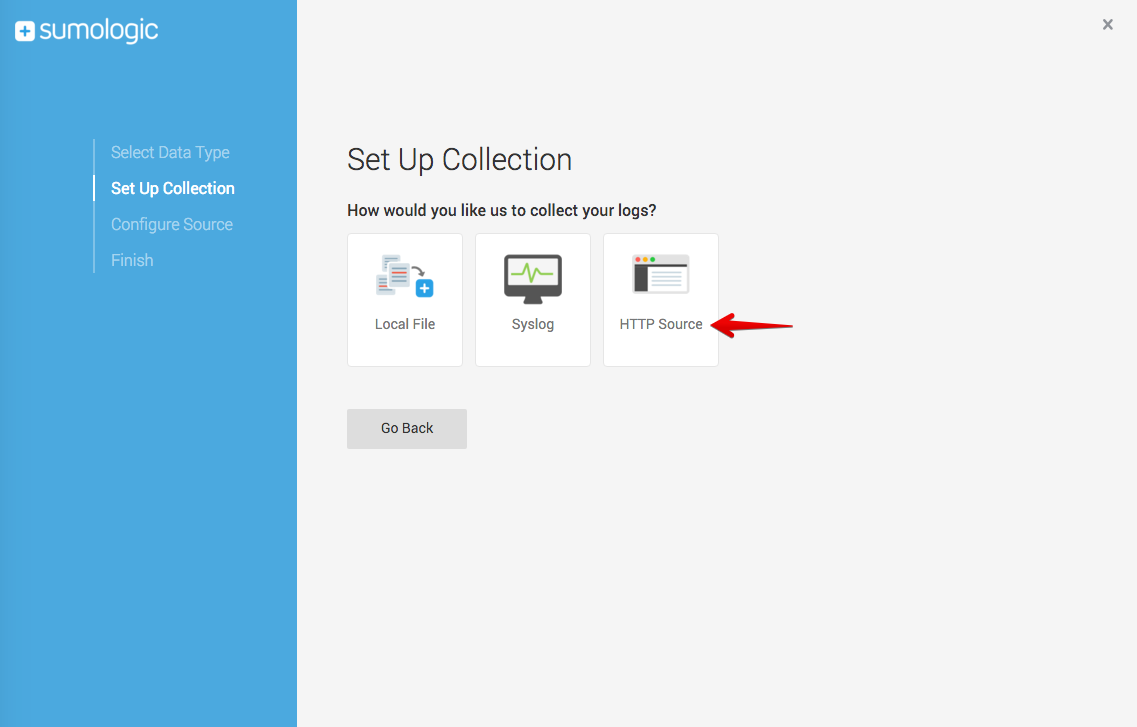 On the Configure Source page specify a Source Category (use Split as the name) and a Time zone, and then click Continue.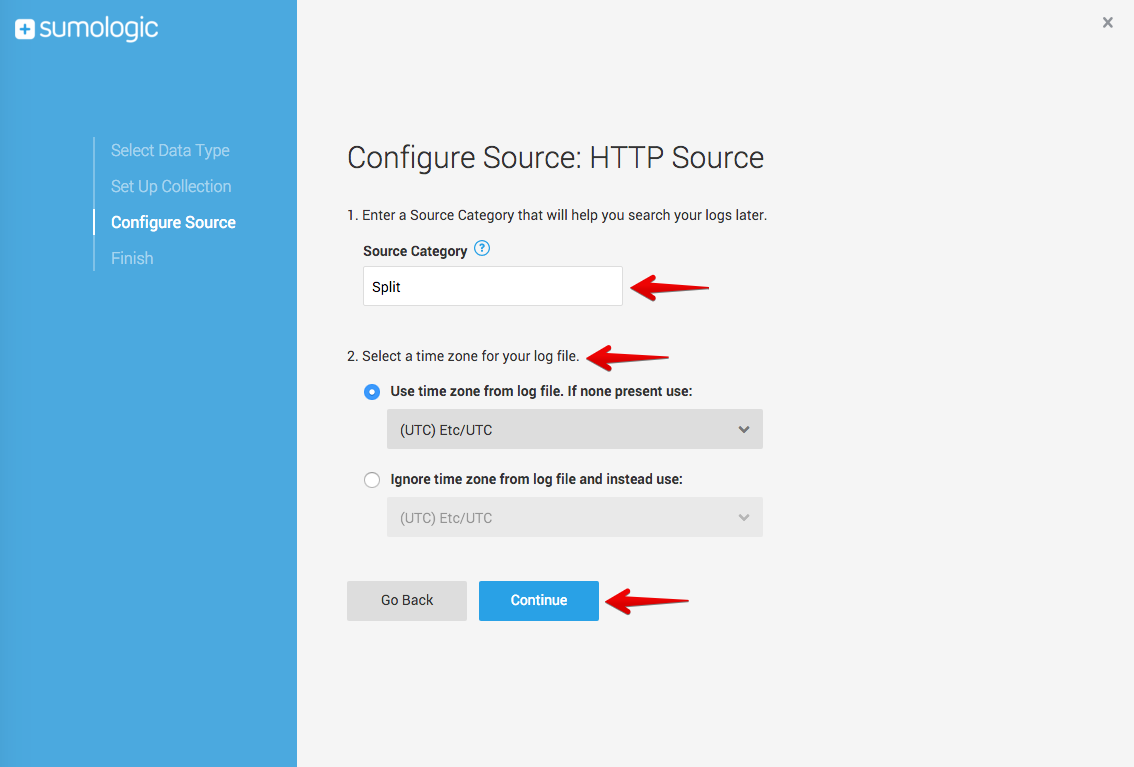 Copy the URL provided to configure the Sumo Logic integration in Split , and then click Continue. This URL contains the token/key used to identify your Sumo Logic account.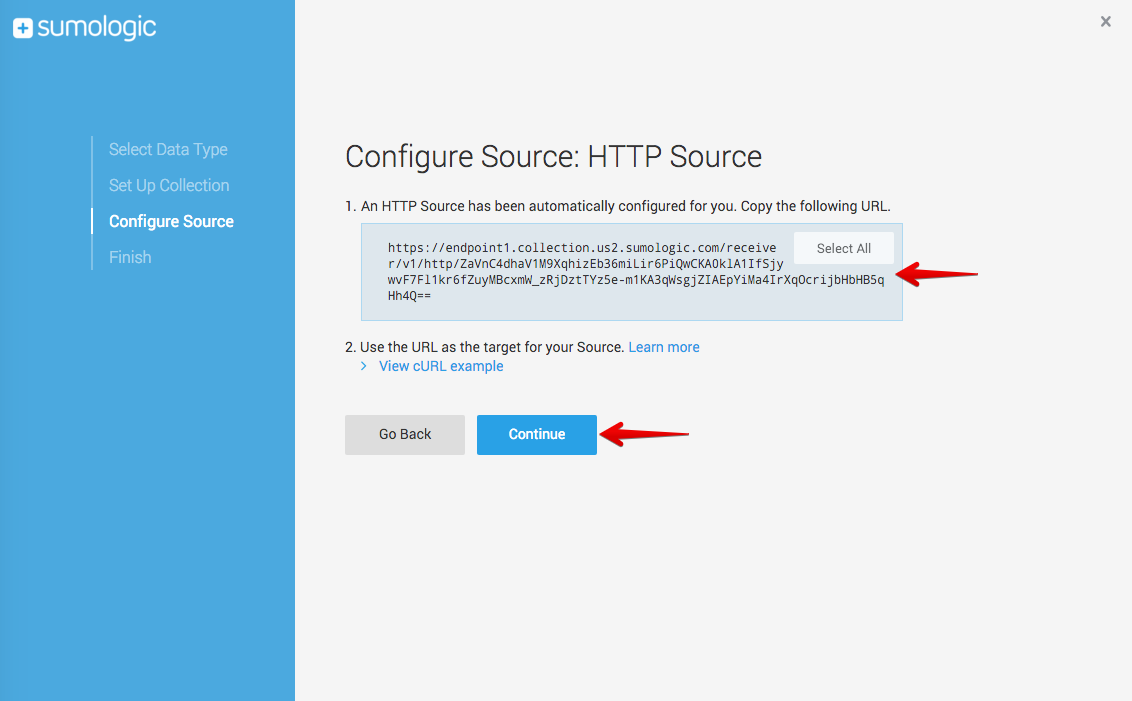 In Split
From the left navigation, click the top, click Admin settings and then Integrations.
Navigate to the Marketplace, click Add next to Sumo Logic, and select your workspace.




Paste the Source Address you copied in step 5.




Click Save

.
Split notifications should now be flowing into Sumo Logic. If you have any issues with this integration, contact support@split.io.