OneLogin is a cloud-based identity management provider that you can integrate with Split's SAML 2.0 API, allowing you to log in to Split using your single sign-on (SSO) credentials. Learn more about configuring SAML in Split.
Create SSO app
Sign in to OneLogin.

Click Apps > Company Apps > Add App.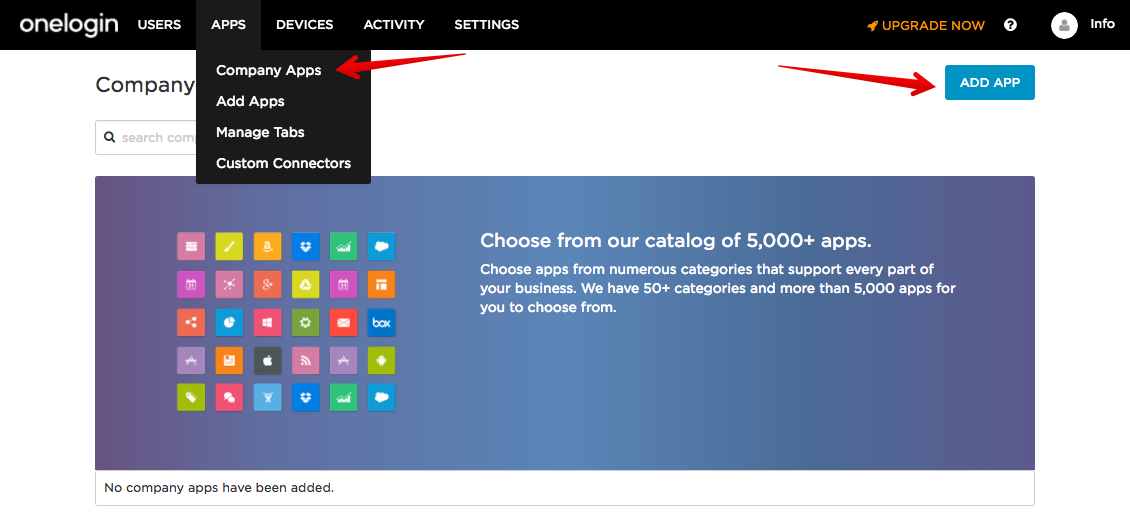 Search and select SAML Test Connector (IdP).

Edit Display Name and click Save.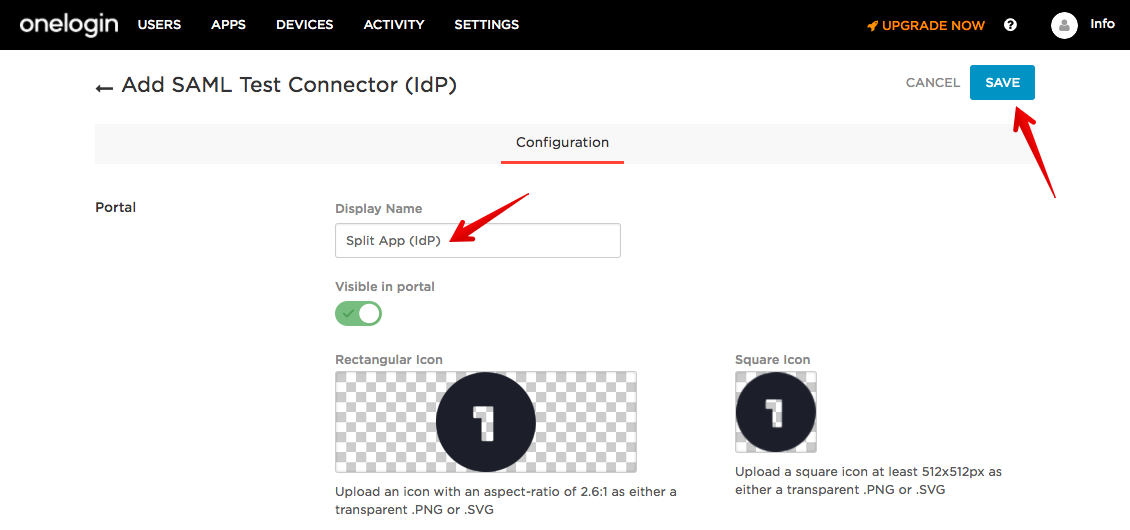 In More Actions select SAML Metadata to download the file to be used in Split.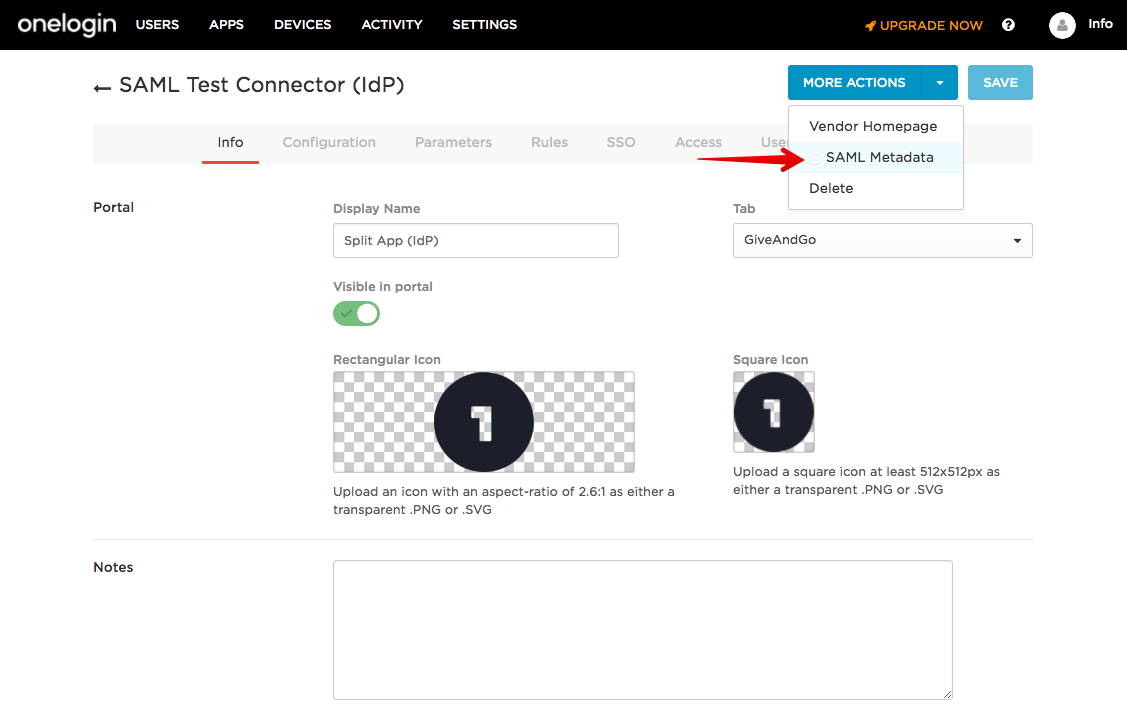 Configure SAML
If you are a Split administrator, you can configure SAML in Admin Settings.
Go to Admin Settings > Security > SAML.
Add the IdP metadata downloaded from OneLogin.
Enable/disable SAML strict mode.
Enable/disable Just-in-time user provisioning.
Click Save.
When you save these changes, you can view the summary of the SAML configuration parameters. You use this information when adding SAML settings in OneLogin.

Add SAML settings
Go to the OneLogin app that you created.

Select the Configuration tab.

Populate the Audience, Recipient, ACS URL Validator, and ACS URL with the Assertion Consumer Service URL from above.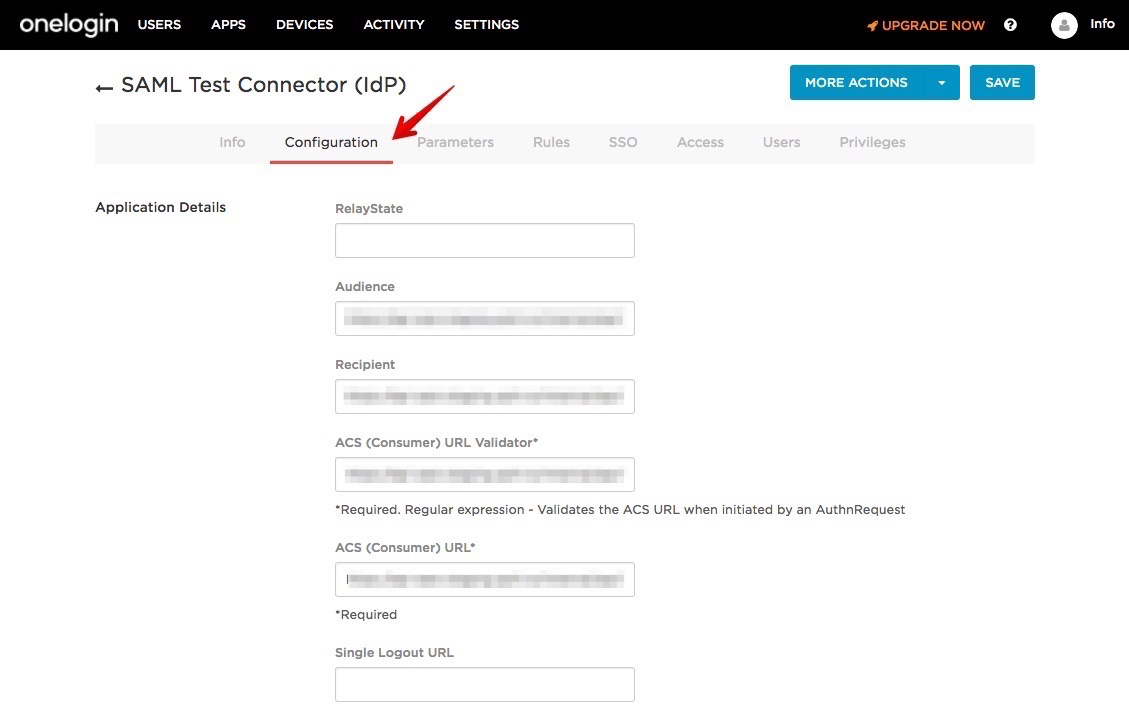 Click Save.
Split is now linked with OneLogin.