Librato allows your team to collect, store, and visualize any metric across all levels of your application stack. Integrate Split data into Librato to monitor and measure the performance impact of Split changes.
If you have trouble completing the integration, contact us at support@split.io.
In Librato
Go to Account Settings.
Click API Access Tokens.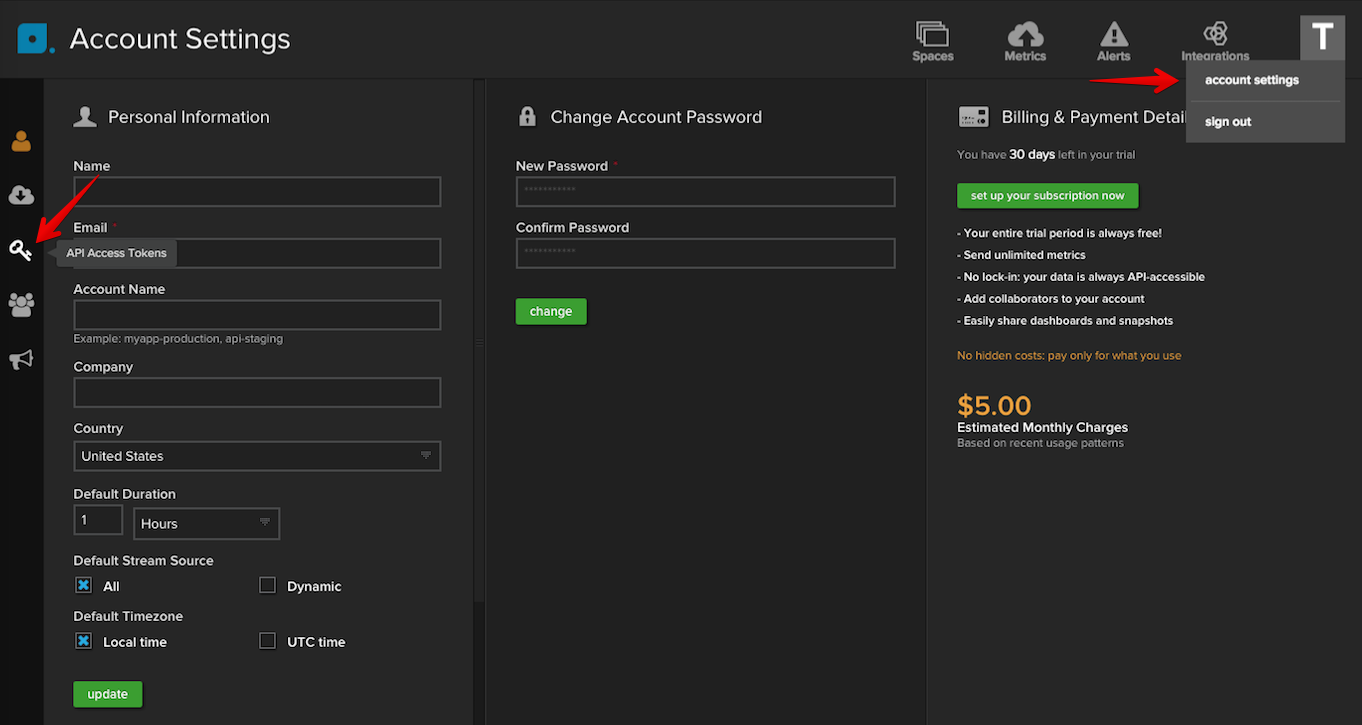 Click Generate New API Token.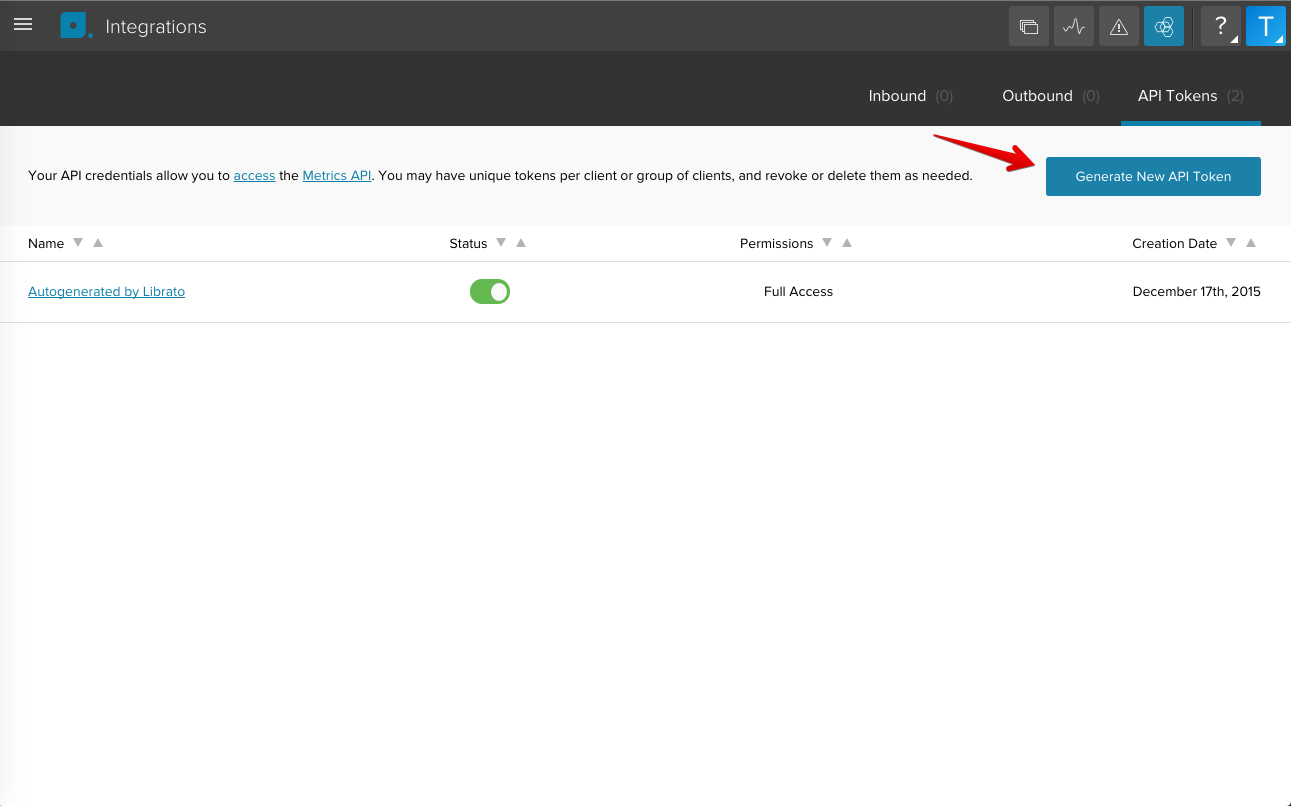 Enter a Name, select Record Only, and then click Generate.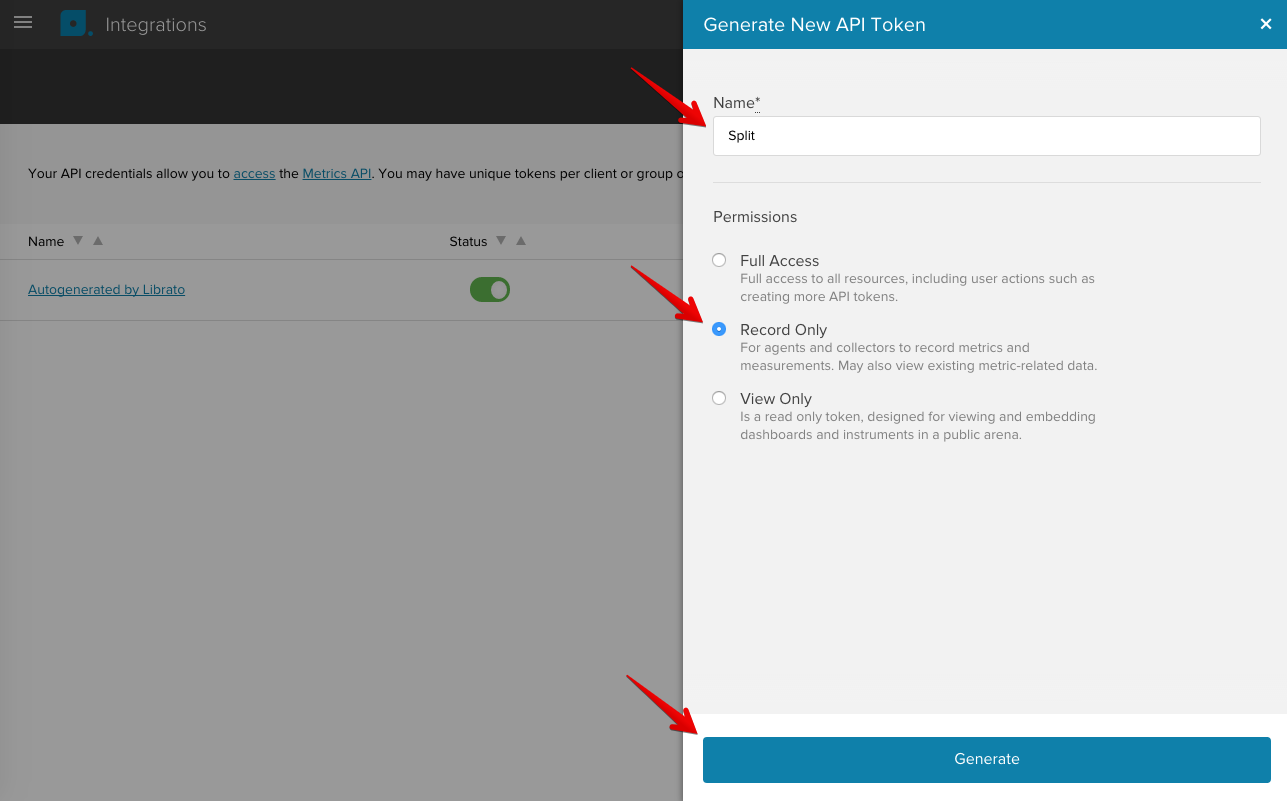 Copy the User name and API Token for later use in Split, and then click Save.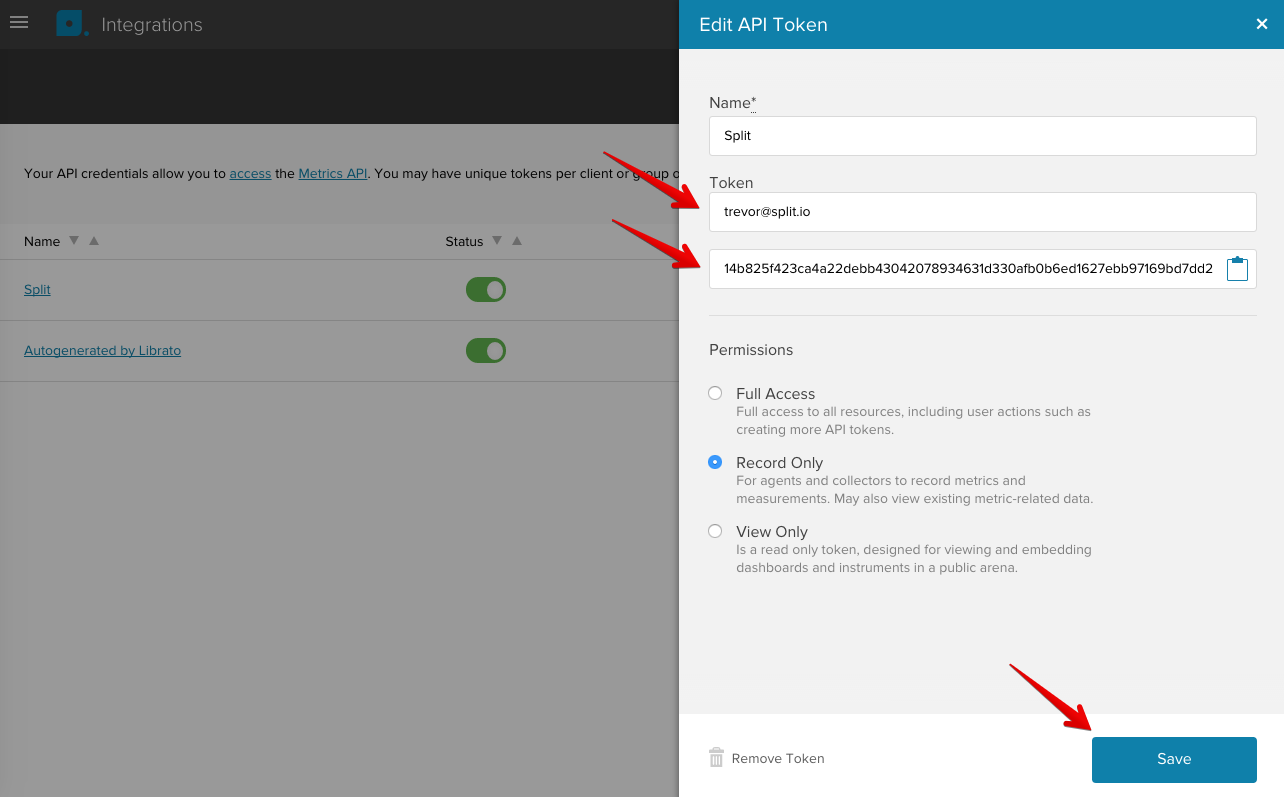 In Split
Go to Admin Settings. click Integrations and navigate to the Marketplace.




Click Add

next to

Librato and select a workspace.




Paste the Username

and

API Key

you copied in step 5.

Click Save.
Split notifications should now be flowing into Librato. If you have any issues with this integration, contact support@split.io.