Slack makes it easy to communicate with your team and keep your colleagues up to date on changes in Split. By combining Split's rollout capabilities with Slack, you can keep your team notified as new splits are enabled, as well as which rollouts are modified and by which of your teammates.
If you are having trouble completing the integration, contact us at support@split.io.
In Slack
Go to the Incoming Webhooks page in the Slack App Directory here. Make sure you're signed into Slack.

On this page, if you're an Owner of your Slack Workspace, click on the green "Add Configuration" button and proceed to step 3.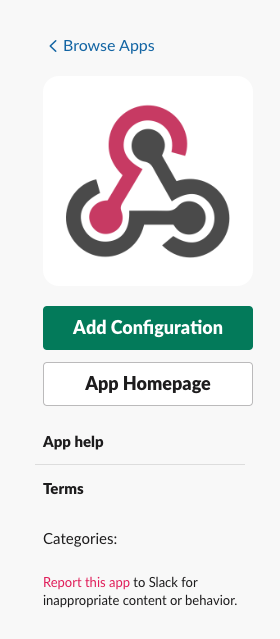 2a. If you're not an Owner, you'll need to click the "Request to Install" button and ask your Slack Workspace Owner to follow the rest of the steps in this doc.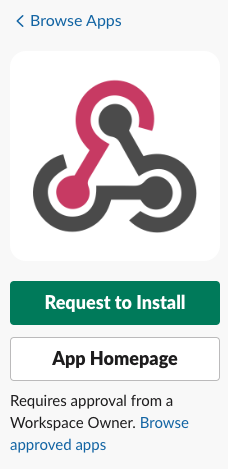 Choose a channel where you would like the notifications from Split displayed and click "Add Incoming WebHooks integration"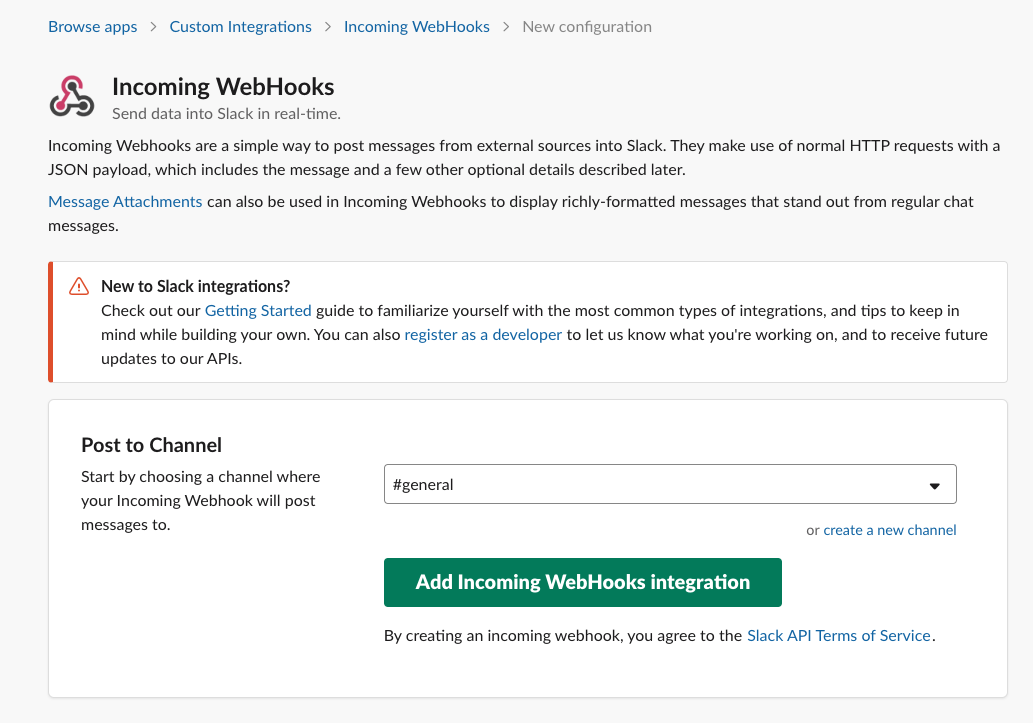 On the next page under the "Setup Instructions", copy the Webhook URL.

In Split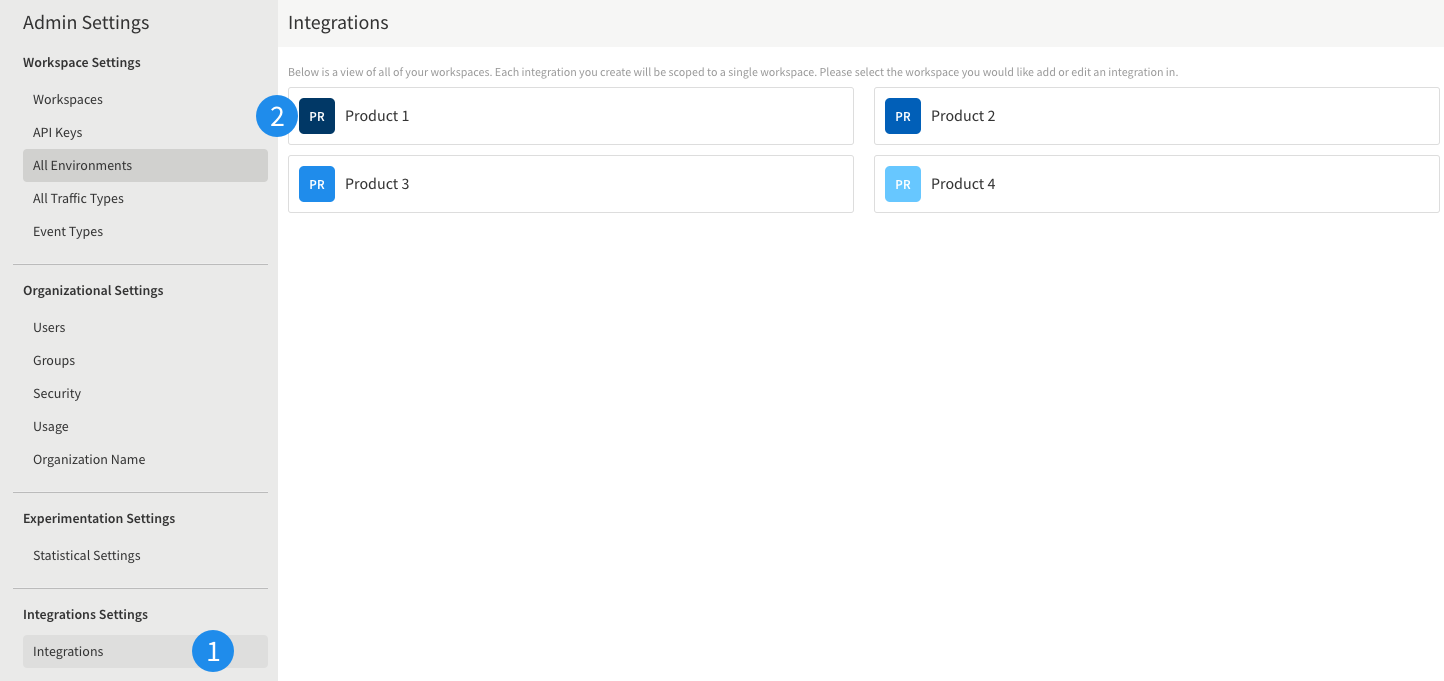 Go to Admin Settings:

Click Integrations
Select your workspace, and navigate to the Marketplace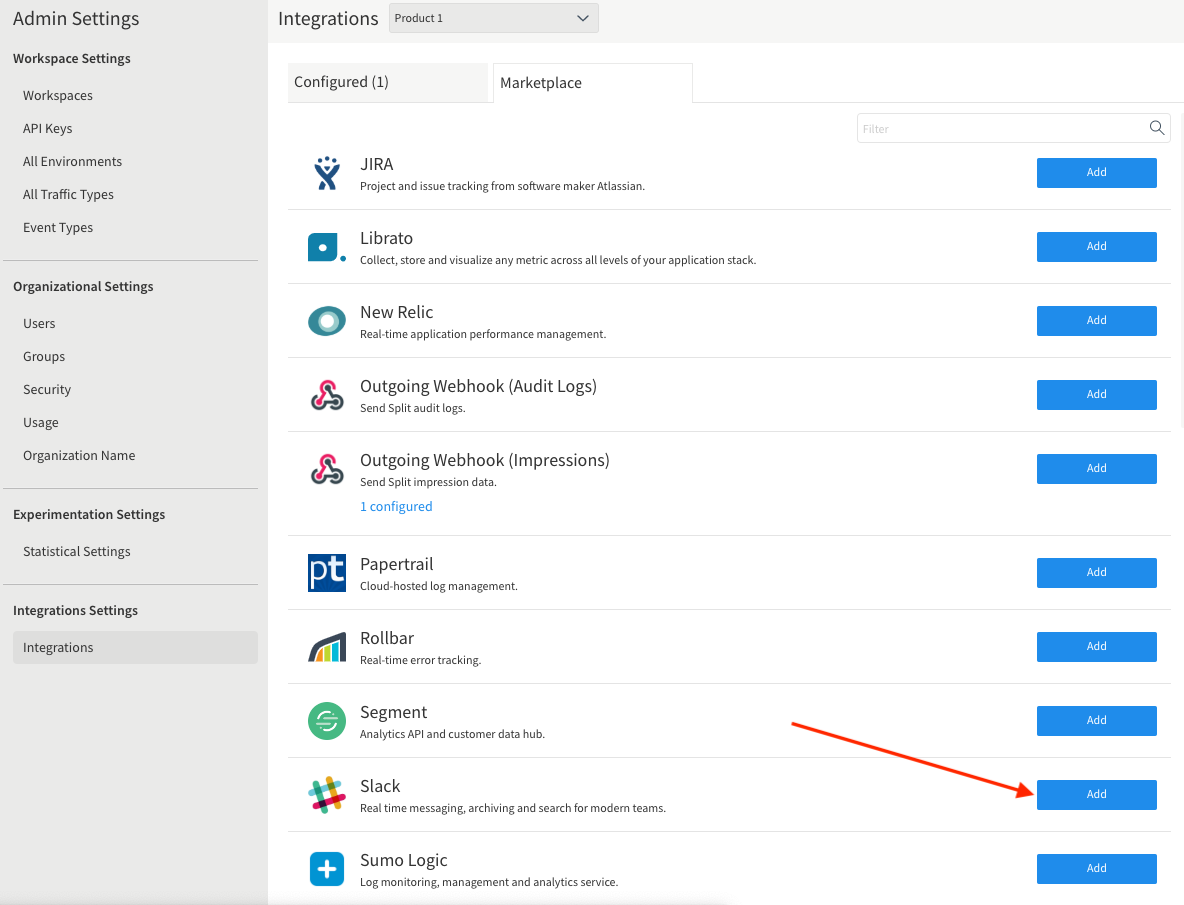 Click Add next to Slack.

Paste the Webhook URL you copied in step 4 and click Save.
Split notifications should now be flowing into Slack. If you have any issues with this integration, contact support@split.io.