Overview
Workspaces allow you to separately manage your feature flags and experiments across your different business units, product lines, and/or applications.
When you first create your organization, you'll be provided with one workspace named Default. This workspace will have two environments and one traffic type created underneath it. You can re-name and edit these environments and traffic types as well as add more to the Default workspace.
The following objects also live under a workspace (object model map below for reference):
As you onboard different business units to use Split, you can add up to 20 workspaces within your organization to allow each team to have a separated space to manage their experiments and feature flags. You can manage your workspaces from your Admin Settings page. Here, you can add new workspaces or edit existing.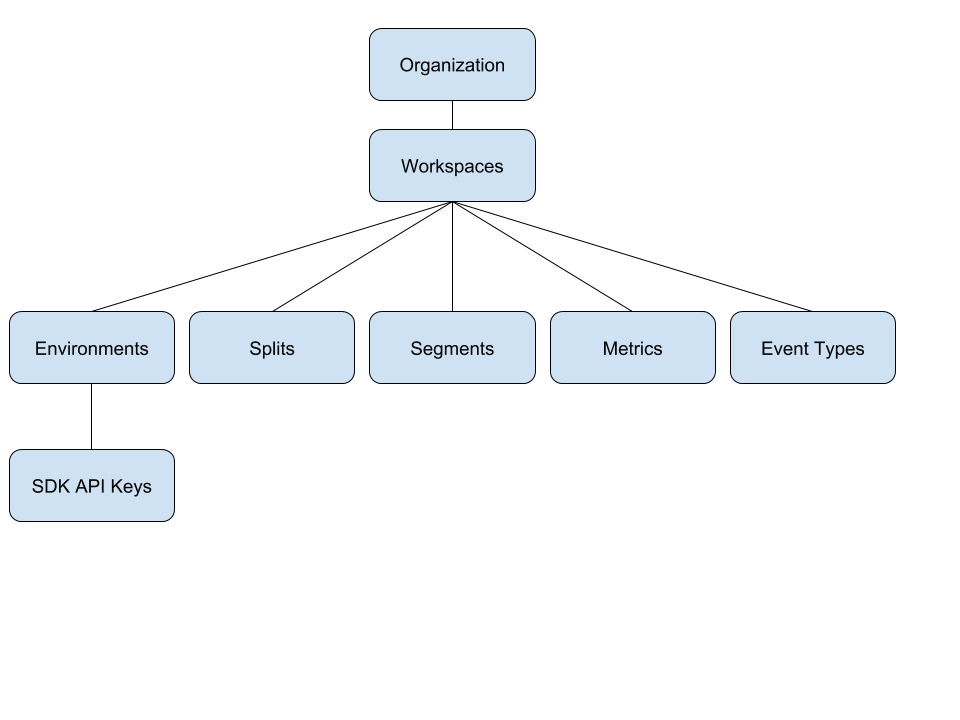 Navigating between Workspaces
You can navigate between workspaces by selecting the workspace icon in the top left of the Split navigation panel. From there, you can hover over Switch Workspaces and select the workspace you would like to switch to. You will then be able to see the environments, splits, segments, and metrics under that workspace.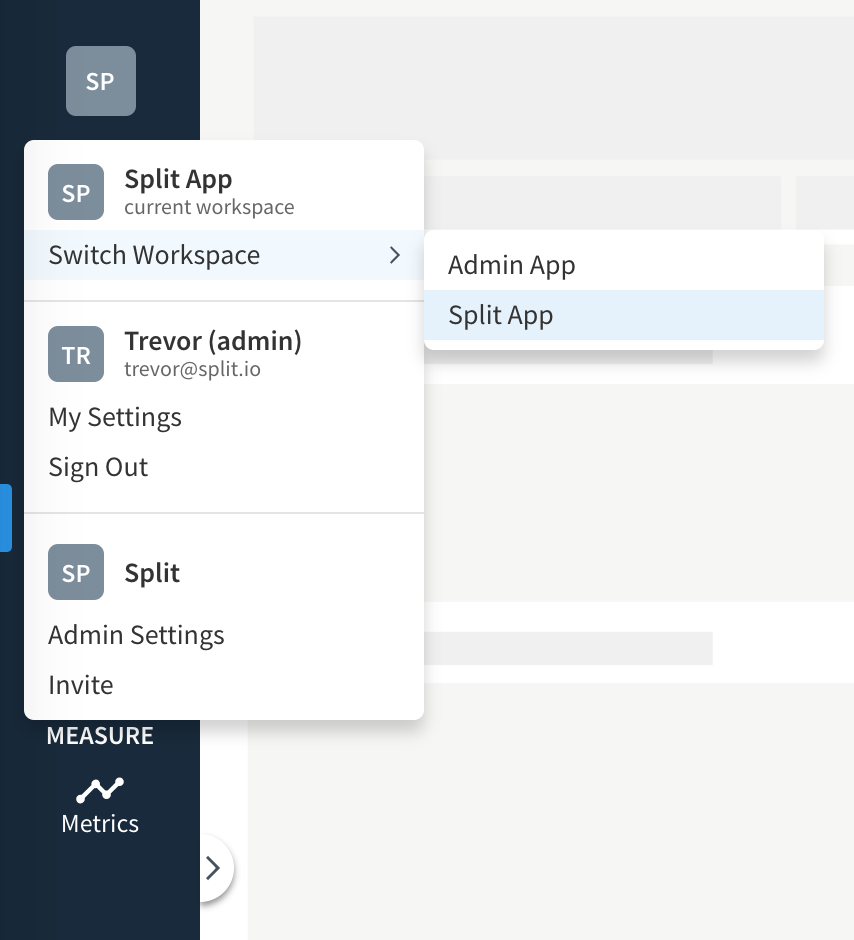 Managing your Workspaces
To manage your workspaces, go to the Workspaces tab in your Admin Settings page. On this page you will be able to:
See a list of all your existing workspaces.
Add additional workspaces by clicking Add Workspace in the top right.
Manage the environments and traffic types in a workspace and edit a workspace name by clicking View in the Actions column for any of your workspaces.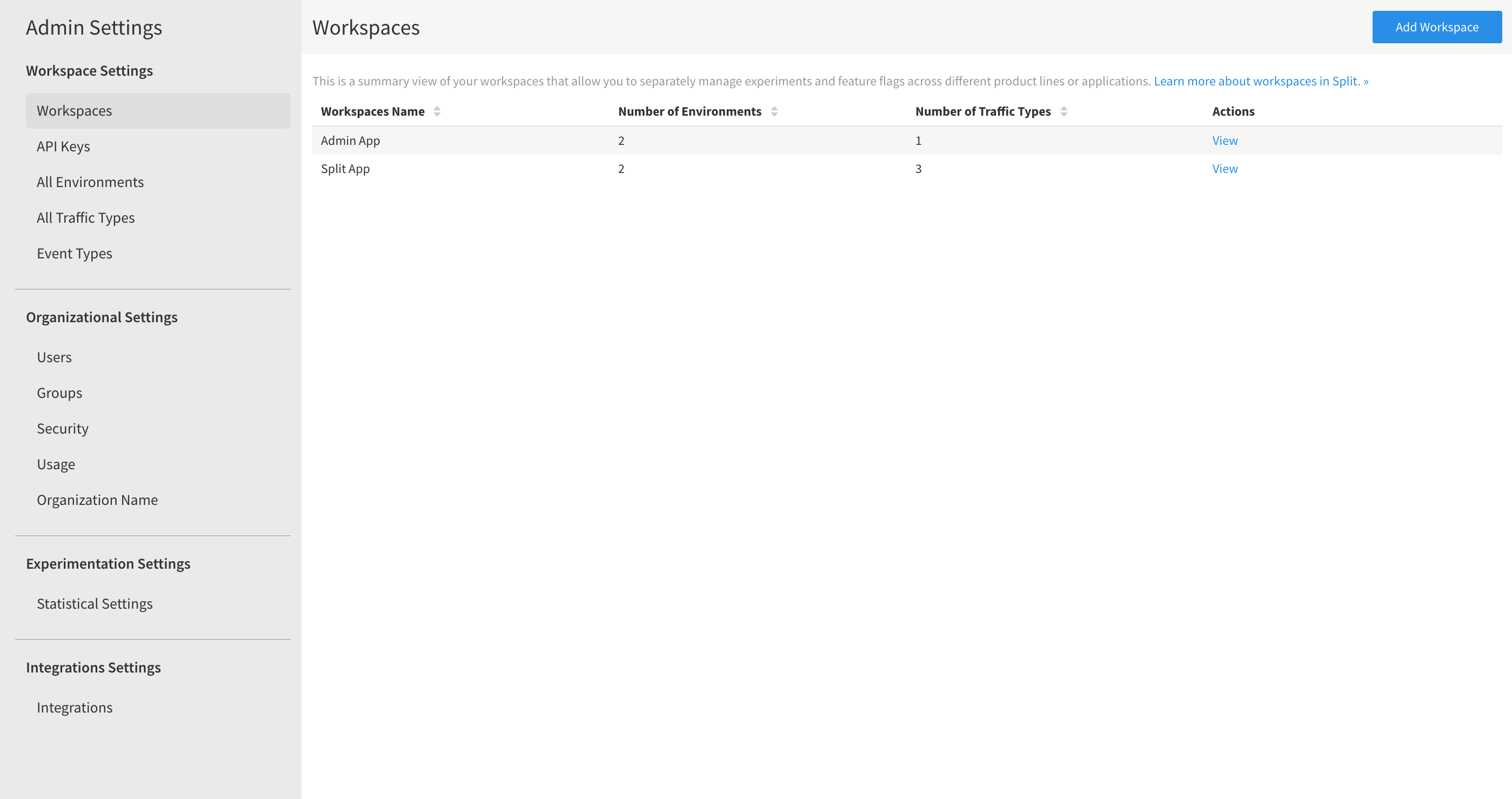 Edit a workspace
When viewing a workspace in your Admin Settings, you can click on the Actions button in the top right of the screen and then click on Edit Workspace to change the name of a workspace as well as require comments for all changes in the workspace.
Open up the modal to edit the workspace: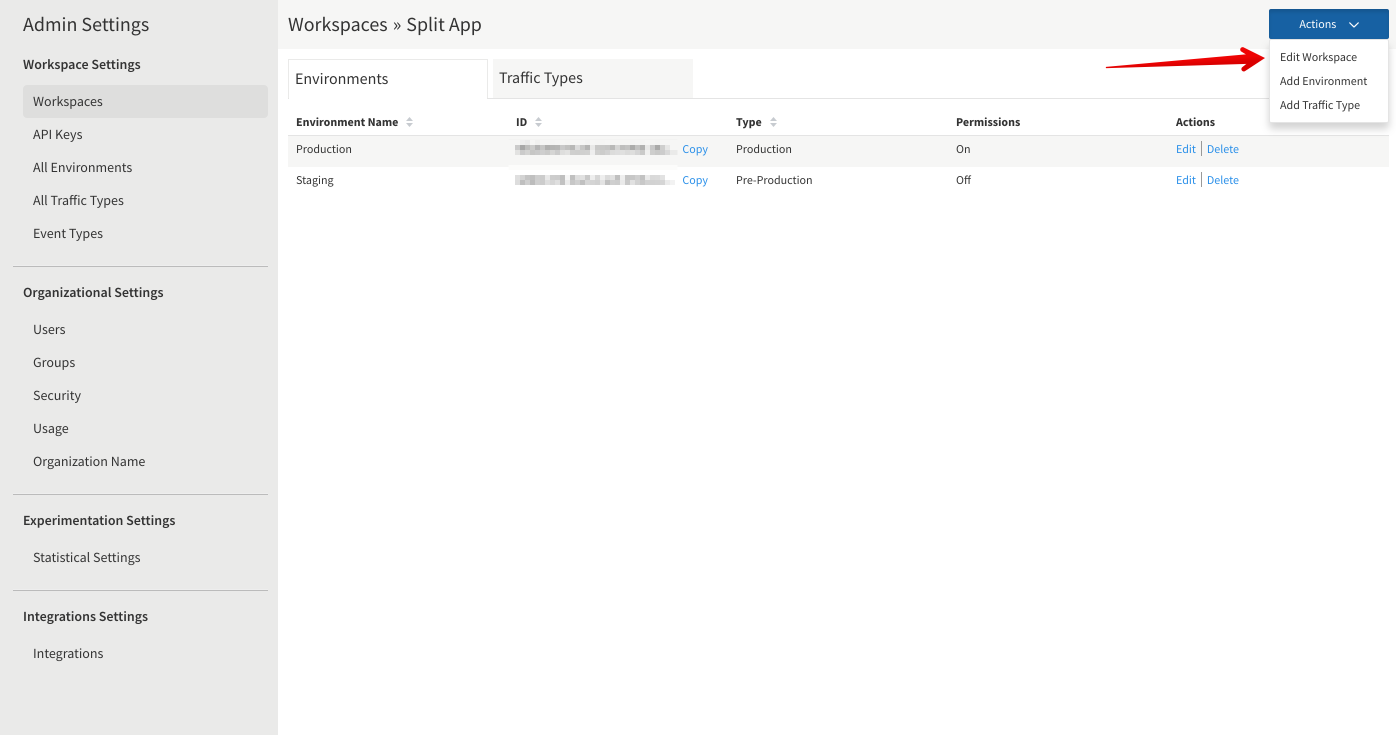 Change the workspace name or click the checkbox to require titles and comments: