Alert Baseline Treatment
The alert baseline treatment is always one of the treatments defined for any split in the targeting rules. The alert baseline treatment can only be a treatment that meets the following criteria;
it is within a specific targeting rule that you like to be alerted on.
it is incorporated into a percentage allocation of a targeting rule.
the percentage allocation to this treatment is more than 0%.
Please note, 'alert not possible if selected', will be beside the treatment that does not meet the criteria above. For example;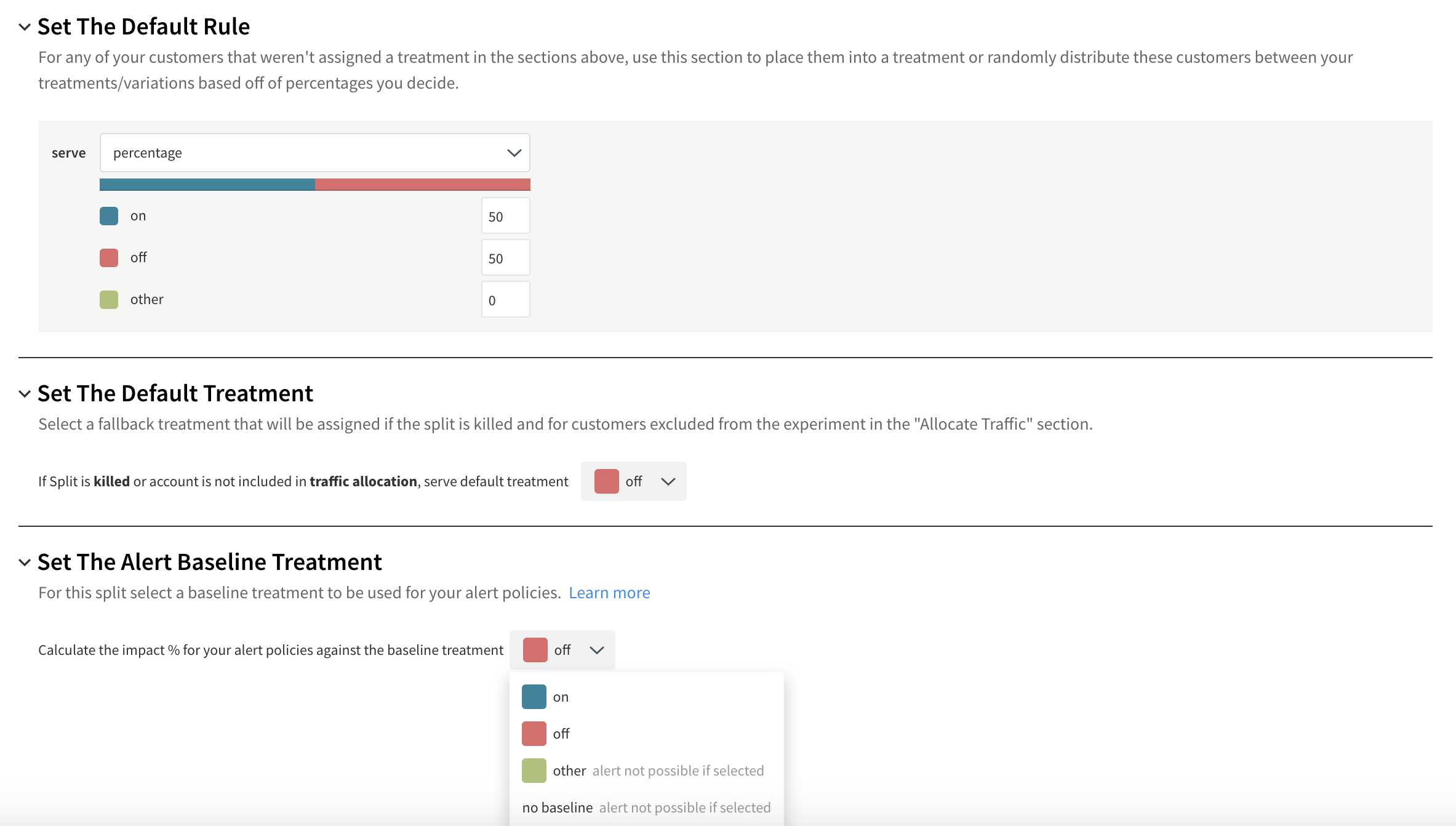 Learn more about alert policies.