For any change made to a Split or Segment, a member can submit the change for approval to another teammate using Split to make sure no mistakes were made in the release. This process is very similar to submitting a pull request while using version control with your source code.
Submitting for approval
As part of the review and comment process for your changes, you can select a set of teammates or groups to review the change. Type the name of the teammate or group into the search bar and select your desired approver(s).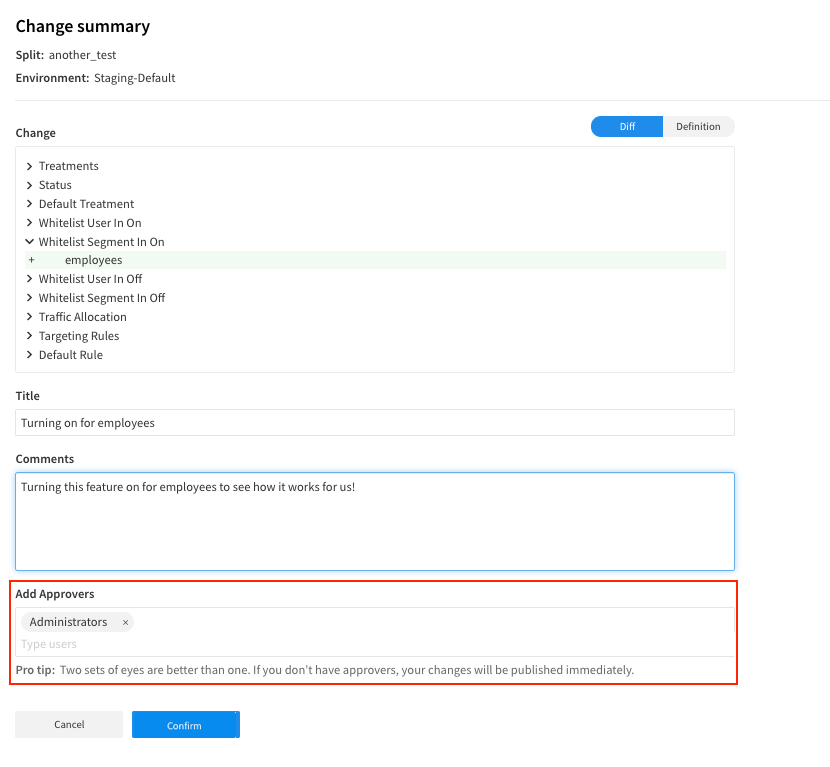 Once you have submitted a change for approval, the approvers you've selected will receive an email notification letting them know their review is required. In addition, the object you've submitted a change for will then be locked and no other changes will be possible until your submission has been withdrawn, approved, or rejected. The object will then have a banner displayed letting your teammates know that a pending change needs to be reviewed before more changes can be made.

Withdrawing a request
As a submitter, if you realize you've made a mistake or no longer believe your change is relevant, you can withdraw the change and notify the approvers that their review is no longer needed.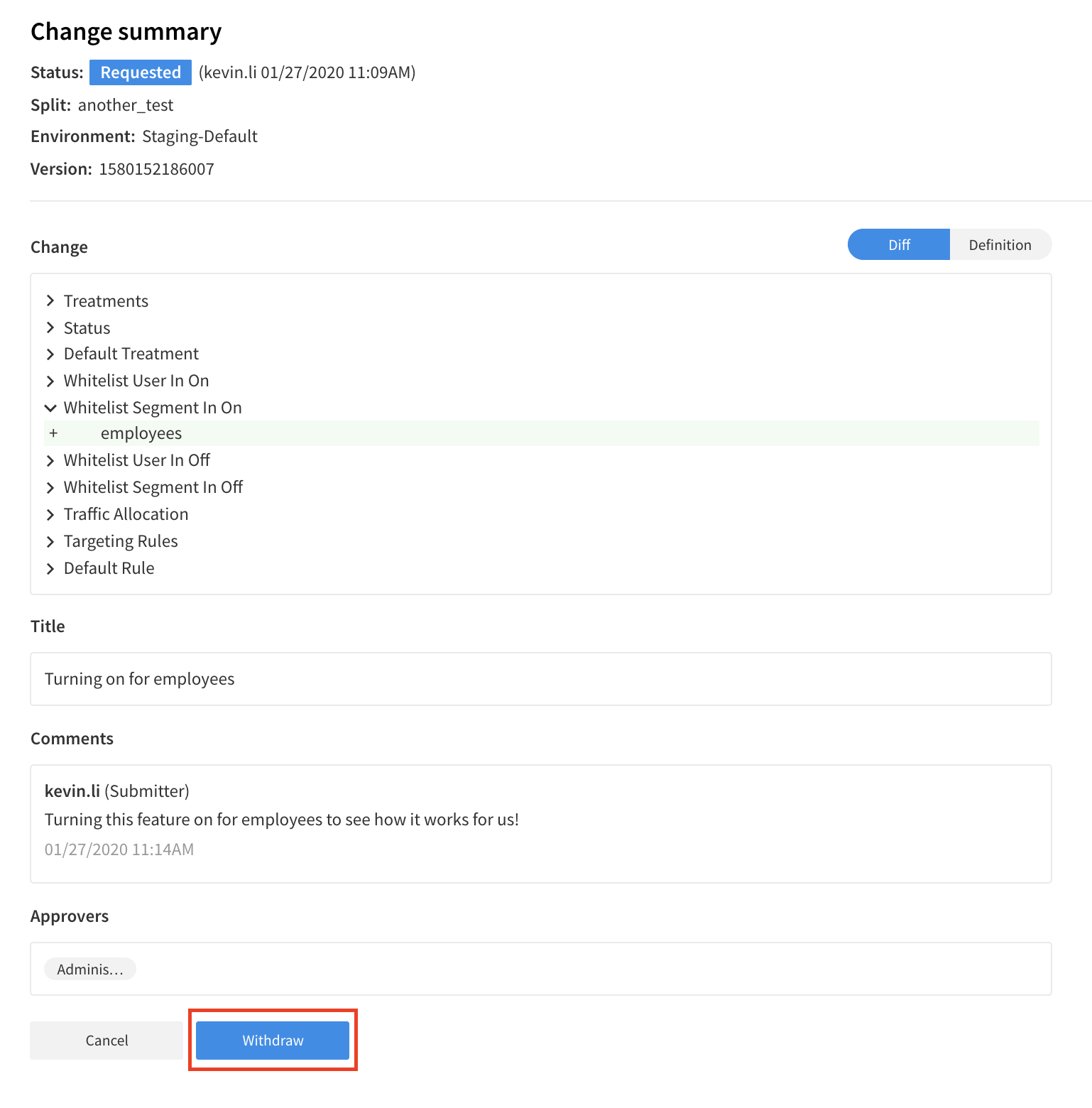 Reviewing a request
As an approver, you will be able to review the diff of the proposed change and then either approve or reject the change with a comment to let the submitter why you've made your decision to approve or reject.