Overview
Admin audit logs are captured every time an admin makes a creates, changes, or deletes any of the below objects. These logs provide detailed records of every change that took place and who made them.
API keys
Environments
Traffic types
Dimensions
Users and their group memberships
Groups
Security settings
General settings
Monitor window and statistics
Amplitude integrations
AppDynamics integrations
Datadog integrations
Email integrations
Jira integrations
Librato integrations
mParticle integrations
New Relic integrations
Outgoing Webhook (audit logs) integrations
Outgoing Webhook (Impressions) integrations
Papertrail integrations
Rollbar integrations
Segment integrations
Sentry integrations
Slack integrations
SumoLogic integrations
Outgoing Webhook (admin audit logs) integrations
Viewing changes
Admin Audit logs can be access by navigating to Admin Settings > Security and then clicking Admin Audit Logs. Admins will then be able to see a table of all changes that have been made by Admins against the objects listed above.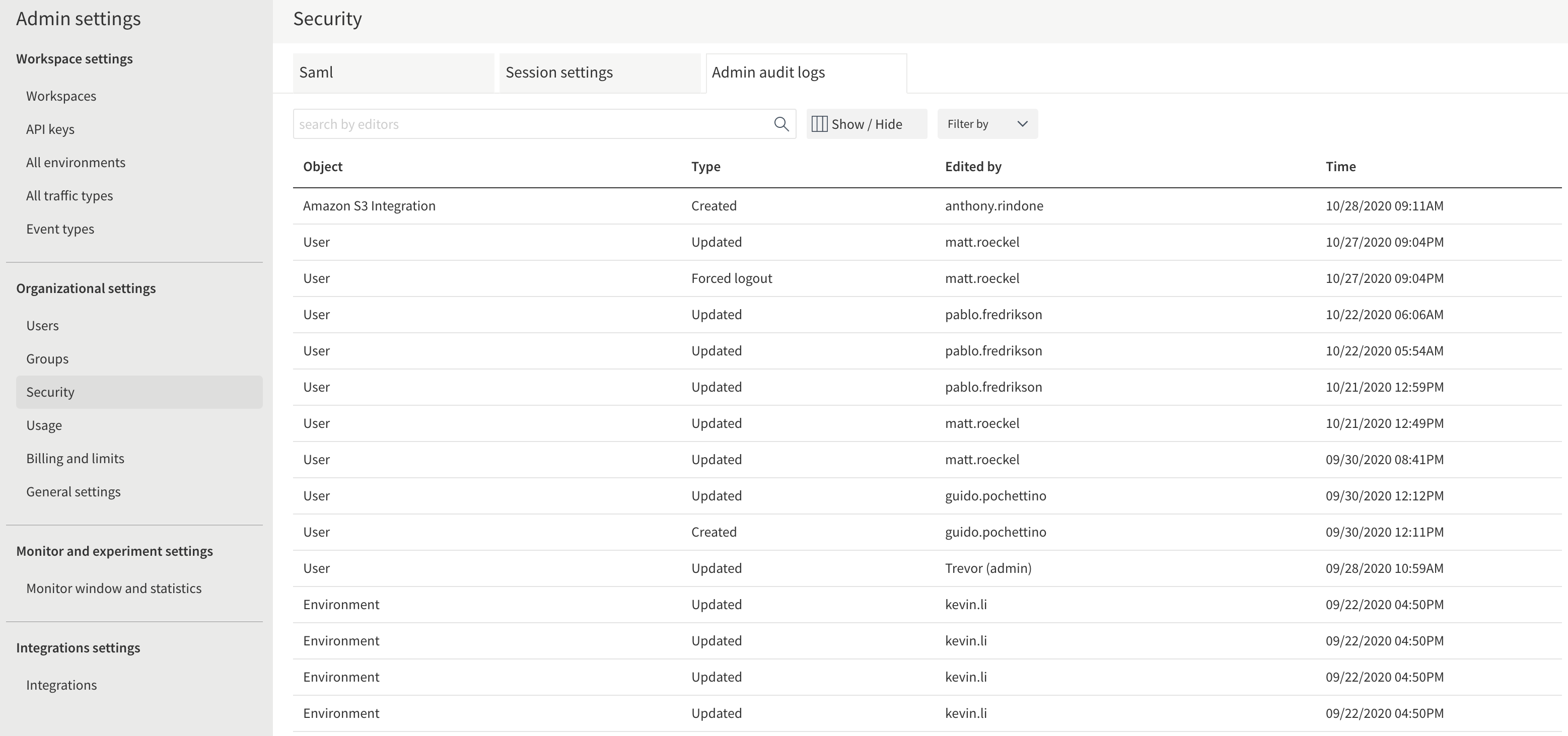 When hovering over the row for an audit log, click on the object name for that change to see more information about each update, including a diff view of what elements of the object were edited.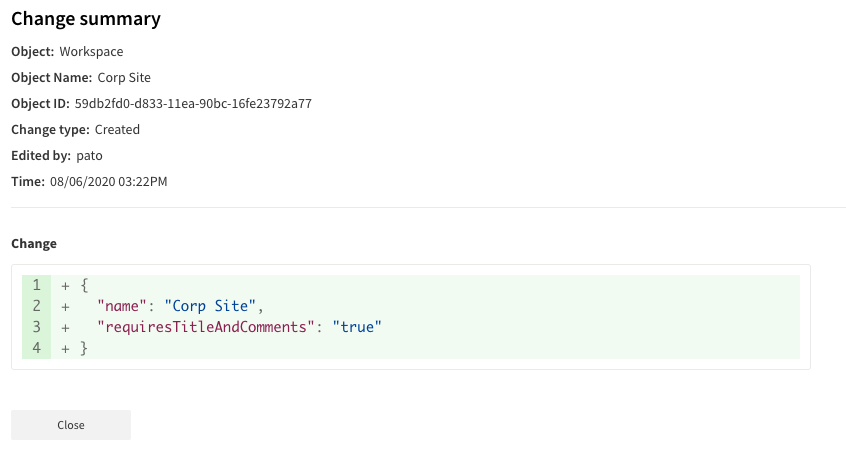 You can monitor this data via the web console to more easily audit every modification made to splits over time or to troubleshoot any issues that occur during rollout. You can also pull out this data via the outgoing webhook for analysis within other tools.