Question
Is there a way to delete a segment with all its keys in one action, rather than deleting each key individually?
Answer
It is possible to delete all keys from the segment user interface:
Locate the

down arrow on top of the checkboxes column.

Click on it to display two menu items.

Select all records from there, then Delete button appears.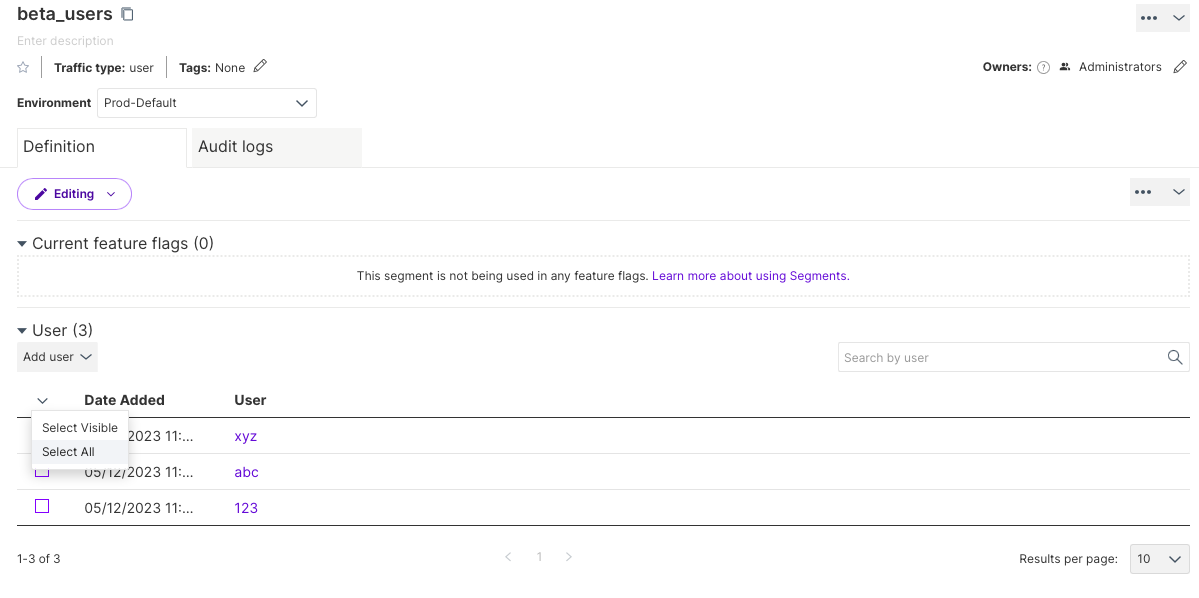 Once the keys are deleted, delete the segment definition from the lower dotted icon (...)

Then proceed to delete the segment from the upper dotted icon: