Jira Software offers flexible issue and project tracking with best-in-class agile tooling for software teams. With this integration you can connect your splits to your team's Jira issues. As split targeting criteria are updated the associated Jira issue will display the split's current status.
Jira Cloud only
This integration only works with Jira Cloud product offerings and does not work with Jira Server.
If you are having trouble completing the integration please contact us at support@split.io.
In Split
Go to Admin Settings, click integrations, click add next to Jira Cloud.
Select the workspaces and associated environment you want to connect to Jira Cloud.
Click save and a token will be generated for you to then configure the integration in Jira Cloud.
In Jira
In the Atlassian Marketplace, install Split in your Jira Cloud instance.
Within Apps in Jira Cloud, and after the Split app is installed, click configure integration in the side menu under Split.
Enter the token you copied and click save.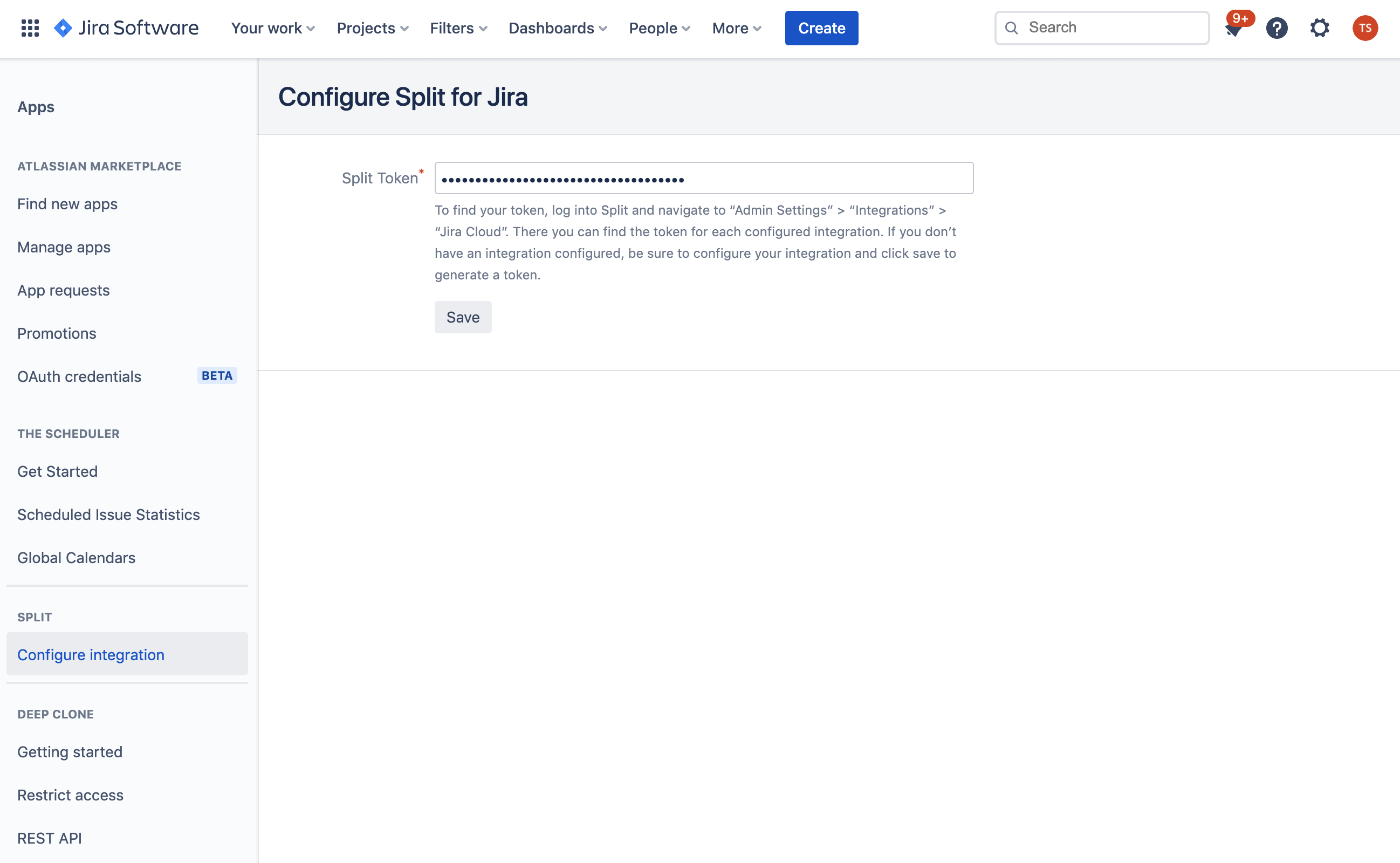 Now that the app is configured, you can connect Split to Jira issues.